The importance of security gates for both restricted-access and industrial facilities can't be denied. The primary role of a security gate is to make sure only authorized personnel gets access to specific sites or buildings. In most cases, industrial-standard gates are installed at the entrances, and only authorized vehicles are given access. In this article, we are going to focus on the many uses of commercial security gates. Read on to know more.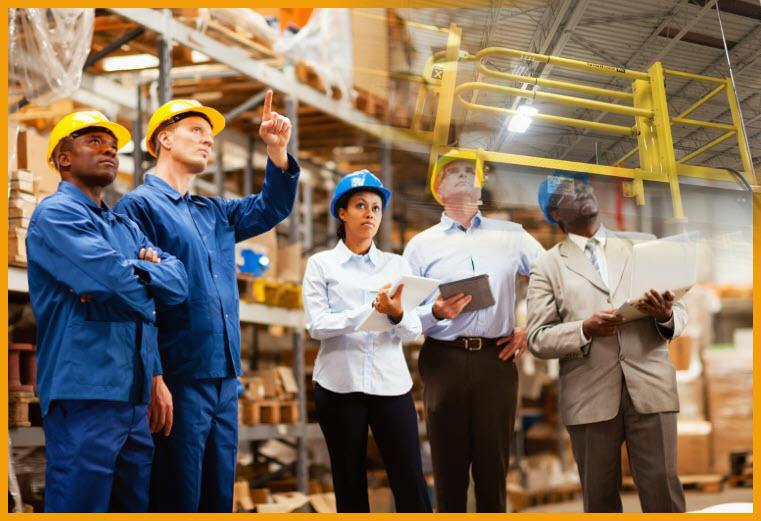 Based on the range and size of your facility, you may need more than one security gate. They can be installed inside the facility for limiting access to some zones. For instance, you can install a gate to secure a parking garage where the drivers have to pass via the primary gate, but the facility employees go to the other inner gate for parking their vehicles in reserved spots.
Common Uses Of Commercial Security Gates
Almost all industries use security gates in the here and now. In any facility where there is a great need for regulated access, security gates are a must. The installation of these gates makes sure that only a shortlist of people and vehicles can enter the premises or place. Given below are some common facilities where you can find security gates:
Transportation terminals
Municipal authorities
Railroad depots, train yards and crossings
Water and chemical treatments plants
Border stations and military bases
Commercial/industrial premises
Seaports
Airports
Aside from commercial premises, automatic security gates are also installed to secure some residential settings, such as private neighborhoods and exclusive condominium complexes. In industrial and commercial environments, security gates are installed to secure the entrance, planes, ships, machinery, weapons and testing plants. On the other hand, in residential settings, they are used for restricting access to guests, family members, and residents while keeping burglars, vandals, and loiterers away.
Security Gates For Commercial And Residential Settings
The access control needs and perimeters are different for residential and commercial facilities. Therefore, they use different types of gates. Usually, commercial premises have much stricter requirements as far as security is concerned. The reason is that they admit a lot more traffic than the majority of homes out there. Therefore, security gates installed at commercial sites are faster, easier to install and more durable.
Due to these features, commercial security gates cost much more than those used for residential premises. Therefore, they are not used in residential settings. And there is a different collection of gates for homes.
Most commercial security gates are made of a strong but lightweight metal, such as aluminum. Apart from being strong and lightweight, aluminum is corrosion resistant as well. Therefore, these gates don't go through a lot of wear and tear. As a result, the maintenance costs of these gates are much lower than other metals, but they don't compromise on the security of these sites.
Things to consider when choosing a security gate
If you opt for the right type of security gate for your commercial premises, you should consider a lot of factors. You can't just go for a manual or automatic system. In fact, there are a lot of designs and configurations to choose from. And each design or configuration has its own pros and cons.
Some common commercial security gates include bi-folding or slide gates. Aside from these, you may also choose from different types of pedestrian gates and a lot of specialty products like barrier arms and bollards.
Given below are a few important pointers that you may want to keep in mind when looking for your desired security gate:
Opening size and available space: Not all gates use the available space in the same way. It all depends upon the type of gate you have chosen. For instance, some gates swing forward while others open upward or slide out.
Aside from this, you also need to take into account the type of traffic your premises get. Is it large trucks or excavators? For bigger vehicles, of course, you have to install larger gates for safe entry and exit.
Speed and frequency: You should have a better idea of the amount of traffic your premises will receive. Based on the speed and frequency of the traffic, you should opt for the right type of business gates.
Ideally, you should design the system to reduce the idling time. Besides, the security gates should be durable enough, so they can stand the test of time.
Access control system: Often, security gates come with automatic openers. In some cases, they also feature a number of pads or keycards for access control. If you want to reduce the likelihood of failure of these systems, make sure you hire the services of a qualified pro that knows your requirements.
So, this was a description of security gates and the tips you should consider when investing in the right type of security gate.