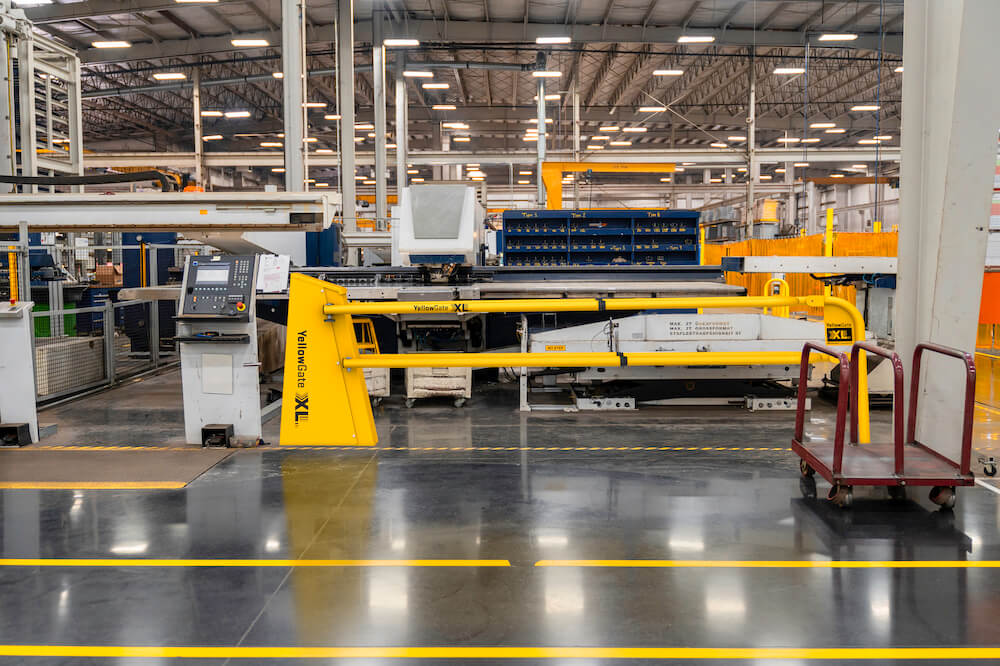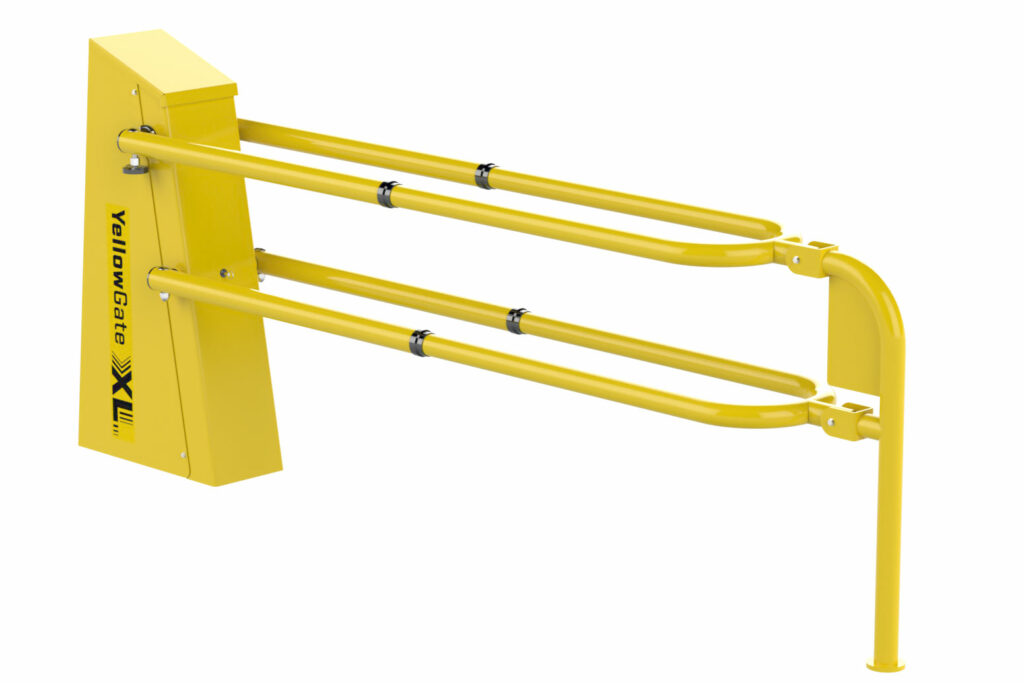 YellowGate XL
Barrier or mezzanine safety gates adjusts from 6-12 feet
With 6 feet of adjustability and a universal mounting system, there's no measuring our mounting guesswork. Protect every passage way in your facility WITH ONE SKU.
---
YellowGate's XL 6 feet of adjustable length and the universal mounting system protect every passageway with one SKU. Simply count the number of openings you need to protect and place your order – no tracking of measurements or mounting types required. Our field-adjustable, YellowGate XL extra-wide safety gate is perfect for all industrial and warehouse applications that need an extra-wide safety gate for traffic control, forklifts, and mezzanine safety. The gate does not require a receiver on the adjacent side to meet load requirements, which means fewer holes in your floor and less clutter in your facility. The powder-coated, heavy-duty aluminum is built to last both indoors and out. Plus, YellowGate fall protection is designed to help your business comply with OSHA regulations.
Adjustable from 6′ [1829 mm] -12′ [3658 mm]
Controlled ascent & descent
Aluminum extruded, laser precision manufactured
Maintenance-free ergonomic design
OSHA Compliant
Electrical power assist system option available.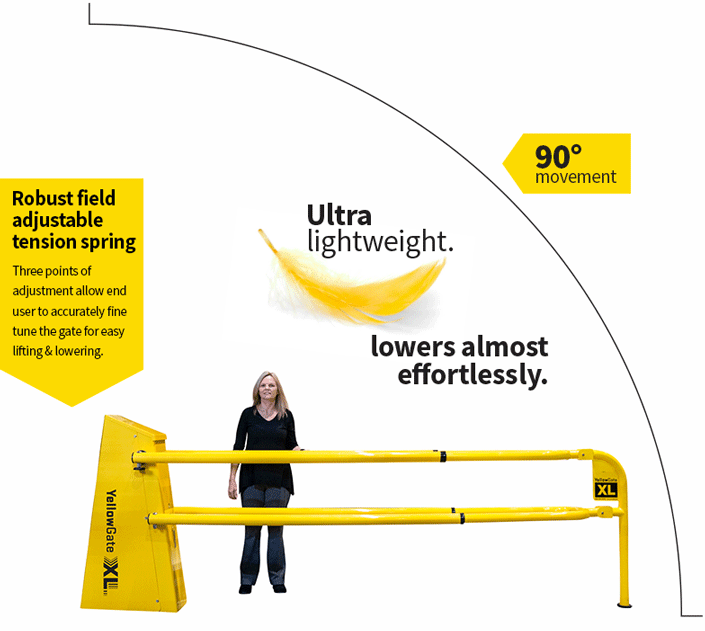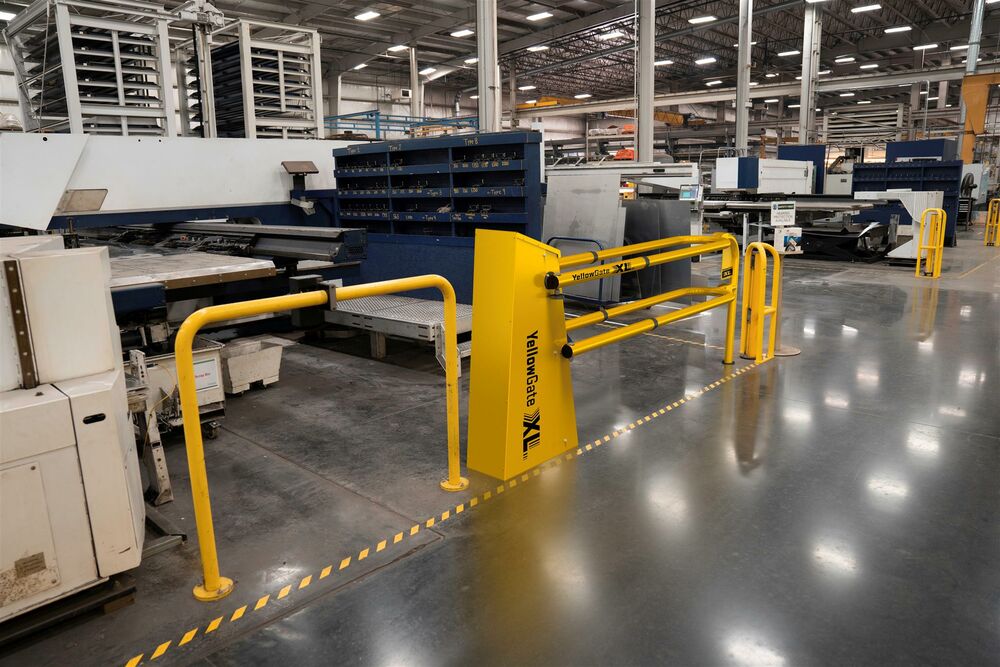 ---
YellowGate Quality built to last – exterior or interior